Regatta Format:
Emirates Team New Zealand as the winner of the Round Robin stage elected to advance directly to the Louis Vuitton Cup Final, leaving the two remaining teams, Luna Rossa and Artemis, to race in the Semi-Final. Luna Rossa beat Artemis, 4-0, to proceed to the Final: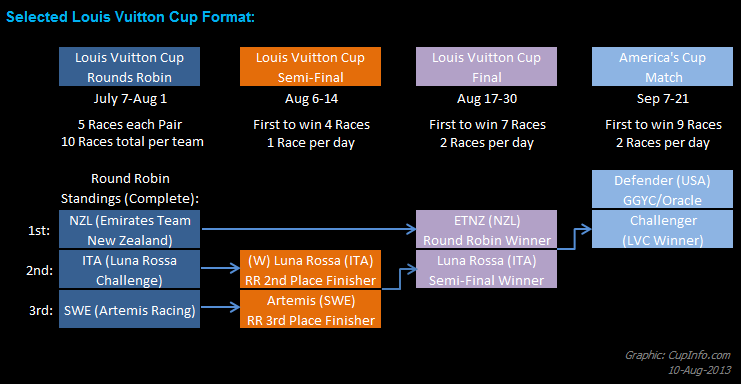 Click on regatta stages above to see race results.

---

The format of the Louis Vuitton Cup had the following options for the RR Winner: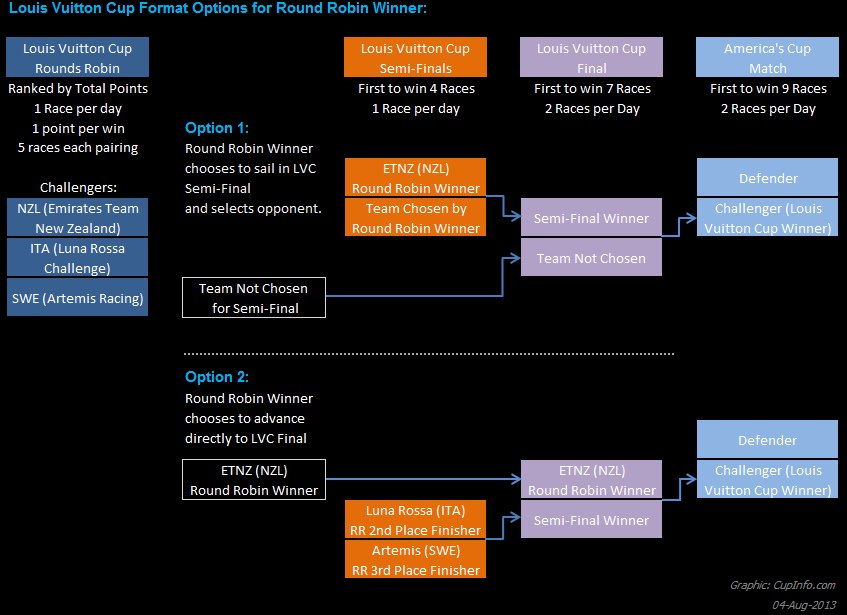 ---
Additional Links and Info:
The format and scoring for the 2013 Louis Vuitton Cup are laid out in the Racing Rules of Sailing for the Americas' Cup (RRSAC), Rules 100-101.

---