Daily Calendar for Louis Vuitton Cup Qualifiers, Playoffs, and America's Cup:
This is the graphic image released by ACEA in October, 2016. Note that this calendar begins the week on Mondays.
Last update October 18, 2016. All dates and times are Bermuda local (Atlantic Time).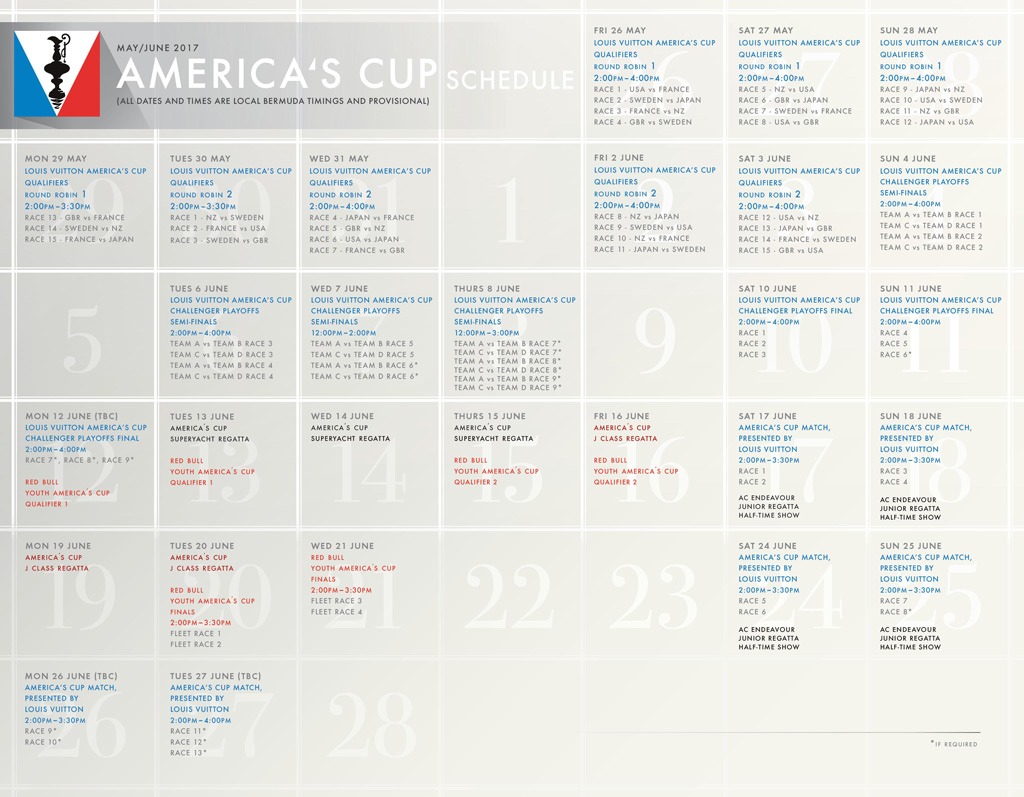 Image: ©2016 America's Cup Event Authority
Notes:
* indicates races to be sailed only if needed. Races 6-9 of the Louis Vuitton Playoff Matches (Semi-Finals and Finals) and Races 8-13 of the America's Cup Match will be sailed only as needed for determining the match winner.
Important: This schedule is subject to change by America's Cup event organizers. Make business and travel plans at your own risk.
---
Additional Links and Info:
This is the image of the schedule released October 17, 2016, termed "Official" and made available here for reference. For a text-based format, see CupInfo's version of this schedule.

---
Inquiries please contact: