Welcome to CupStats!

2013 America's Cup Match: Cupstats Home
---
On this page: America's Cup 2013 - ETNZ vs. Oracle Team USA:
Speed Maps 2013 America's Cup Race 13
Speed Maps: Speed-Over-Ground Leg-by-Leg
Colors: Blue is USA, Red is NZL. Darker colors are slowest, lighter colors are fastest.
---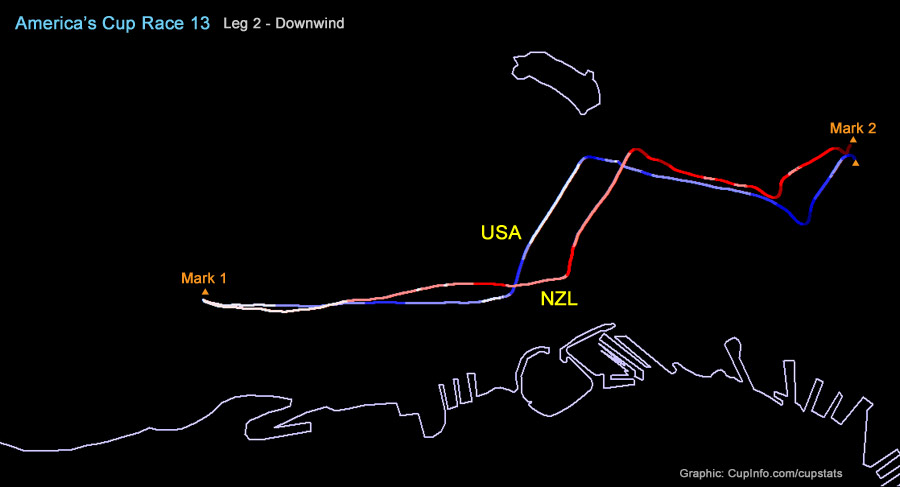 Downwind on Leg 2. The cross at near right below Alcatraz Island was the Port-Starboard incident that penalized ETNZ.
See Photos, Rules Excerpt, and Link to Umpire System Animation
---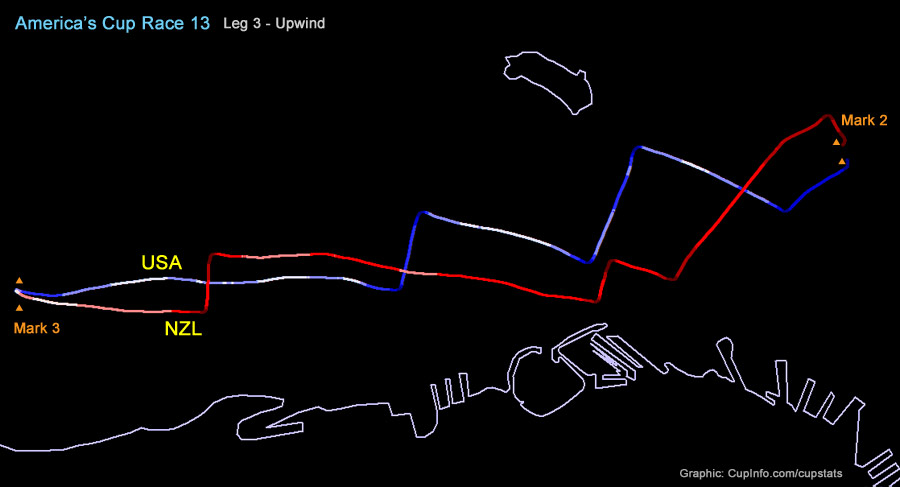 ---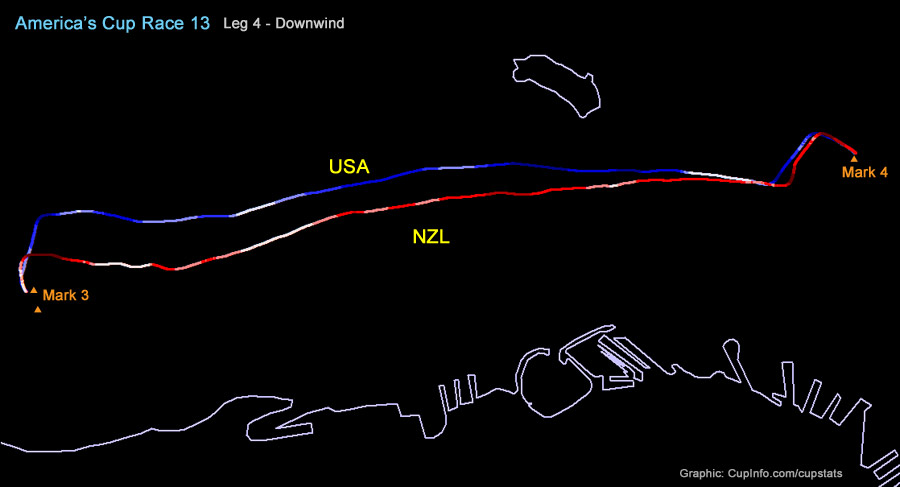 ---
---
The maps plotted above color the tracks of each yacht according to the relative speed of the yacht at each point on the course as compared to all other data points on the same leg. The points are classified by color based on five quantile groups. Positions of the marks are approximated for illustration purposes.
---
2013 Louis Vuitton Cup: Louis Vuitton Cup Stats | LVC Results
Previous Event Stats: 2007 America's Cup & Louis Vuitton Cup
---
Inquiries please contact: